Welcome and thank you for visiting the Detroit Chapter of ASIS International website. Founded in 1955, ASIS International is the preeminent organization for security professionals, dedicated to increasing the effectiveness and productivity of security professionals by providing educational programs and materials that address broad security interests.
The Detroit Chapter is also dedicated to providing the very best in monthly educational programs at little or no cost to our members. Chapter meetings are held six times a year in conjunction with the education programs.
Welcome ASIS International and Detroit Chapter Members!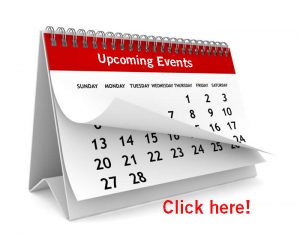 Security professionals unite, stand together as one, and make a difference every day in the safety and security of those we serve both professionally and as members of the Detroit Chapter. Each of us has a contribution to make via our professional expertise, outstanding networking skills, and our desire to make our Detroit Chapter an elite organization. This year we, as your Executive Board, intend to serve your professional and industry needs by cultivating a nurturing, forward thinking, industry leading organization. This vision can only be fulfilled with the guidance and assistance of our valorous members. Please step up, be noticed, and make a difference in the future of our profession.
We have an exciting year planned! All of the meetings are now scheduled to ensure you are ready and able to participate and seize this opportunity for personal, professional and industrial improvement. Be assured that your voices will be heard, your ideas will be considered, and your dedication to ASIS Detroit will be appreciated. Bring a nonmember or inactive member to a meeting to increase engagement and or volunteer your time and expertise to help us achieve excellence.
Your Executive Team is here to serve you, lead by example, and is dedicated to the success of security professionals, those seeking entrance into the field, and the stakeholders of our labor. Thank you for your continued support and dedication to the Detroit Chapter and ASIS International.
In your service,
Detroit Chapter ASIS Board